Explicit and partners to monitor ship emissions at Pas-de-Calais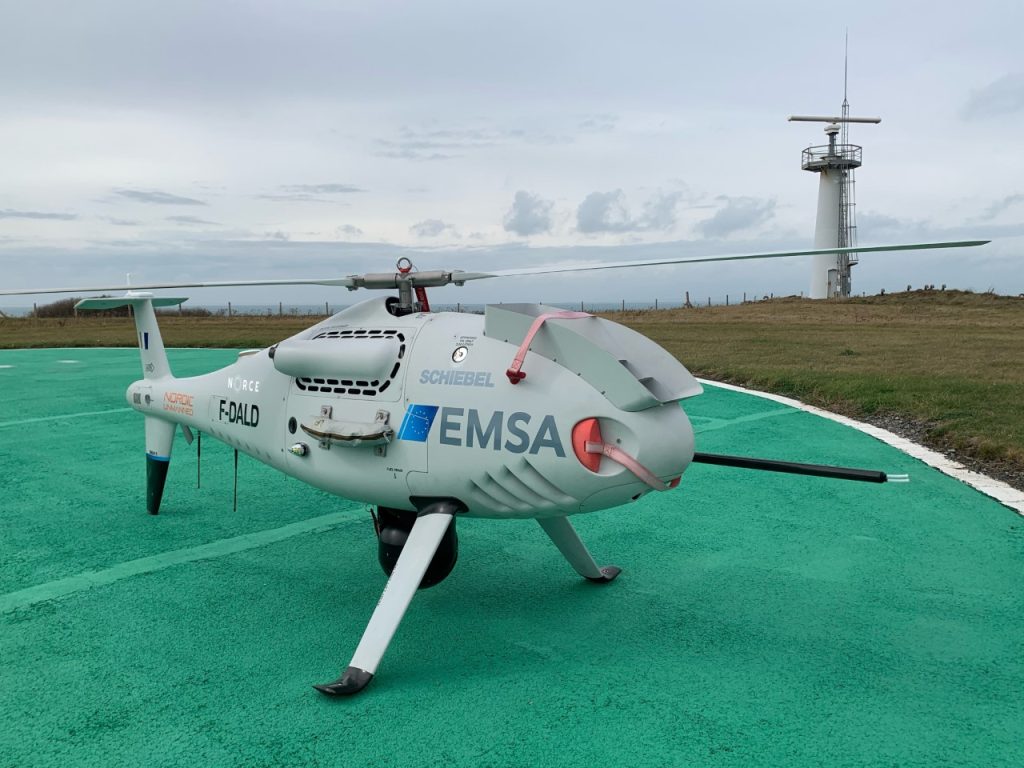 After successful missions in Denmark, EMSA has expanded their sniffer drone trials with a second team to monitor ship emissions in the strait of Pas-de-Calais on behalf of the French Ministry of the Sea. Commencing on 23 September 2020, the drones are expected to fly for an initial period of 3 months taking off from the Regional Surveillance and Rescue Operational Centre (CROSS) Gris-Nez.
The services are once again being delivered by Nordic Unmanned as lead pilot operator in collaboration with NORCE Research Institute and Schiebel, and with Explicit providing key mini sniffer technology, emissions analysis and data transmission capabilities to the operation.
The Strait of Pas-de-Calais is a critical maritime artery with the bulk of all maritime traffic servicing Northern Europe having to pass through the strait. To be able to monitor ship emissions in this area, while demonstrating how our mini sniffers can be easily integrated and deployed, is very satisfying. We look forward to providing EMSA and the French authorities will this important emissions data", says Jon Knudsen, CEO of Explicit ApS.
As with the ongoing missions in Denmark, the new missions will deploy two Schiebel Camcopter(R) S100 VTOL platforms equipped with a dual Explicit Mini Sniffer System for monitoring sulphur and NOx emissions from ships.
For further on the new missions, see the EMSA press release.